"When you see a female dressed in a manner that is unacceptable Islamically, do..."
– Muftī 'Ismāʻīl Menk (via theconsciousmuslim)
"Scar tissue is stronger than regular tissue. Realize the strength, move on."
– Henry Rollins (via smoking-insomnia)
الشفاء قد لا تأتي بسرعة، ولكن سوف يأتي "Healing may not come quickly, but it will come."
"The eyes are the writing place of the heart ie. whatever the eyes sees, it..."
– Hazrat Ali Ra  (via asheikhnani)
"I'm not going to censor myself to comfort your ignorance."
– Jon Stewart (via erraticintrovert)
"This separation of the North from the rest of Africa is done partly on the..."
– Arab North and Black South: the False Separation that damages our identity as African by Nuunja Kahina   (via thepeacefulterrorist)
"I pray that God will bless you in everything that you do. I pray that you will..."
– Malcolm X, El-Hajj Malik El-Shabazz (via braceletofnoor)
"And do not let your dislike of a people lead you to be unjust."
– Qur'aan 5:8    (via araberber)
The Jar and Two Cups of Coffee
The Jar and Two Cups of Coffee When things in your lives seem almost too much to handle, when 24 hours in a day are not enough, remember the mayonnaise jar and the 2 cups of coffee. A professor stood before his philosophy class and had some items in front of him. When the class began, he wordlessly picked up a very large and empty mayonnaise jar and proceeded to fill it with golf balls. He...
مآ أجمّل أنْ تصمتْ فيْ ؤجهْ منْ ينتظرْ منِك الخِصَام  وما أجمل أنْ تضحك فيْ وجهْ منْ يُنتظرْ منك البكـاءْ How beautiful is it to stay silent When someone expects you to be enraged from them. And how beautiful it is to laugh When someone thinks you are going to shed tears.
"The idea that religion says women should submit to men is a notion that probably..."
– Khalid Latif (via sunlitmoonbeam)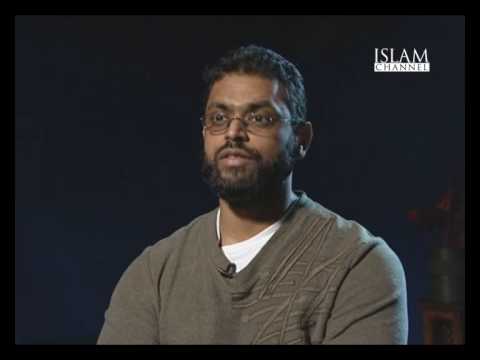 "If you can do your own laundry, take care of your parents, know how to babysit,..."
– (via abdulbary)
"And among His signs is this that He created for you mates from among yourselves..."
– Al-Qur'an (30:21)
"O People! Work for the Hereafter (work towards heaven) . For indeed I have seen..."
– Al-Hasan Al-Basri (Rahimullah)
"If you want to go fast, go alone. If you want to go far, go together"
– African Proverb (via journeytojannah89)
el-karameh: March 1st, 2013: The day the death toll in Syria officially surpassed the 70,000-killed mark. I have no thoughts left, no words left, no emotions left. 
1 tag
Abu Bakr's advice to Umar on his Deathbed
When Abû Bakr Al-Siddîq was on his deathbed he called 'Umar – Allah be pleased with them – and said: Fear Allah o 'Umar, and know that Allah has deeds to be done for Him in the day which He will not accept if done at night, and He has deeds to be done for Him at night which He will not accept if done during the day. He will not accept extra (nâfilah) deeds unless you fulfill the obligatory deeds....
"There is no growth in comfort zone and there is no comfort in growth zone. I..."
– Muhammad Assad (via lendabook)
"Everything will change when your desire to move on exceeds your desire to hold..."
– Alan H. Cohen (via sorakeem)
The Art of Protest: Abu Bakr al-Siddiq... →
the-art-of-protest: Abu Bakr al-Siddiq (radyAllahu`anhu) said, "Worshippers are of three groups, each group has three signs by which it is known – a group who worship Allah the Exalted out of fear; a group who worship Allah out of hope; and a group who worship Allah out of love. For the first group there are…
40 du'a from the Quran →
zombiejihadi: Whoever reads these should feel calm and content afterward. Also good to read after fajr. Recite the following before reading. Allahumma salli'ala sayyidina Muhammadi nin nabiyyil ummiyyi wa ala alihi wa barik wa sallim  O Allah shower Your salutations and blessings and peace upon Muhammad, the unlettered prophet and upon his family. 1.Rabbana taqabbal minna innaka antas...
"Increase your remembrance of death, for any servant who increases its..."
– Prophet Muhammad (saws)
In Memory of Br. Ali Moaddel: A Spoken Word Poem →
yaseeneducation: To God we Belong and to Him Will We Return In Memory of our Brother, Ali Moaddel Blessed is He in Whose hand is the kingdom, and He has power over all things, Who created death and life that He may try you– which of you is best in deeds; and He is the Mighty, the Forgiving (Holy Qur'an, Surah Mulk) Inna lilla wa inna ilayhi rajioon We speak these words so easily, rolling...
"You're asking me how not to doubt. Good question. My answer is, you can't. This..."
– Tariq Ramadan  (via arabarabarab)
"'Whoever does not thank the people who help him is, in fact, not showing his..."
– Prophet Muhammad (s.a.w.), Wasa'il al Shiah, vol 11, p 542 (via artistic-breakthrough)
Incomplete: 8 years from now →
bonquiquiaraneta: it'll BE 2020. I don't want to say that I haven't accomplished anything. For my own sake, I hope that I make it somewhere, do something that I at least sort of love and make something of myself. I hope I'm in Singapore, or Madrid, or Bulgaria with a cup of tea in my hand, the sun shining on my…
"What i lived in two years in Afghanistan, I could not have lived in a hundred..."
– Osama Bin Laden (via fahedtarmoom)